MEET OUR EXECUTIVE TEAM
MELVYN A. HORWITT, CEP- CHIEF EXECUTIVE OFFICER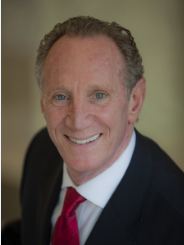 Mr. Horwitt pioneered "results based" utility consulting services. After successfully developing various utility savings models for other companies, he founded URM Group in 1994. Mel's vision was to create and grow a company that was totally focused on results for its clients without the need for upfront fees. Under Mel's leadership URM grew from a one-desk shop into the highly successful consulting firm that it is today URM's client base is varied and includes grocery chains, food processors, manufacturers, governmental agencies, school districts, warehouse facilities, hospitality, and medical care facilities. As a direct result of URM's services its clients have saved in excess of $500 million. Mr. Horwitt graduated from the University of Nevada, Las Vegas with a degree in Business Administration. Mr. Horwitt is also a registered Certified Energy Procurement Professional with the Association of Energy Engineers.
CHARLES J. HYLAND,ESQ., CEP- CHIEF OPERATING OFFICER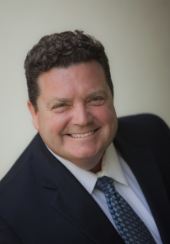 Mr. Hyland is the Chief Operations Officer of URM and is responsible for its day to day operations as well as the future expansion and growth of the company. He received his undergraduate degree from UCLA and his Juris Doctor from the University of San Diego. After obtaining partnership status in a major law firm he established and maintained his own law firm for 16 years, specializing in corporate and energy law. After representing URM as outside counsel since its inception, Mr. Hyland joined URM as its COO. Under Mr. Hyland's leadership, URM has further focused on its core business of saving clients' money by providing professional analysis and expertise they can rely on. Mr. Hyland is also a member of the California State Bar Association and is a registered Certified Energy Procurement Professional. Overall, Mr. Hyland has more than 20 years of experience in the energy and utility arena.
DAVID R. JUEDES, CPA- CHIEF FINANCIAL OFFICER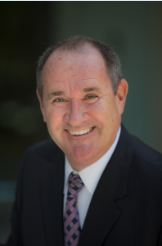 Mr. Juedes as the Chief Financial Officer was pivotal in the founding and continued development of URM. Mr. Juedes has almost 35 years of experience in public and private accounting with a strong emphasis in utility and energy related matters. Prior to joining URM as Chief Financial Officer he was the top financial officer for a publicly owned international publisher. He was responsible for executing a leverage buyout and later took the publisher private. Mr. Juedes was a senior accountant with the "big eight" accounting firm of Price Waterhouse & Co. Drawing on his vast accounting and analytical background, he applied this to the development of the proprietary processes and programs that URM currently uses. His experience in "real world" business enables URM to provide its clients with actual results rather than mere promises. Mr. Juedes is a Certified Public Accountant and graduated magna cum laude from the University of Southern California. Mr. Juedes is also a member of the American Institute of Certified Public Accountants.
KRISTIN M. NAGY- DIRECTOR CLIENT ANALYSIS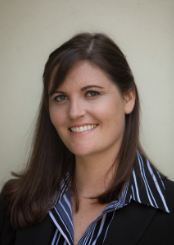 Ms. Nagy has headed URM's analysis and contract administration department for over 15 years. This department is directly responsible for overseeing and analyzing the utility bills for hundreds of clients in more than 23 states. In addition, through this department URM evaluates prices daily in deregulated markets to capture the best opportunities in direct access. Ms. Nagy's extensive experience in utility rate structuring and pricing has been indispensable in URM's development of its many recommendations. Ms. Nagy graduated with a Bachelor of Science degree from Portland State University.